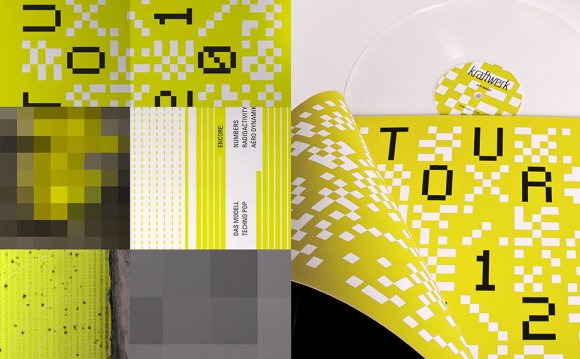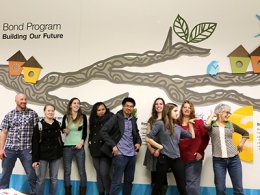 Information sessions
The Graphic Design program is full for the 15/16 academic year. Please check back in November for new information session times and dates.
Portland companies have a reputation for requiring high-end graphic design skills that are world-class. Firms such as Nike, Adidas, Tektronix, and Weiden + Kennedy all seek a higher caliber of talent in graphic design because the talent pool is competitive, and clients have come to expect higher quality and innovation from designers, production artists, and illustrators. This close connection to a thriving local design industry is a great asset—one that you can leverage with the right skill set.
PCC's Graphic Design program helps you acquire the skills and concepts that many of these local companies require. In our program, you're introduced to the fundamentals of graphic design, such as page layout, typography, color theory, and more to help you build a solid foundation. Not only can you learn these fundamental concepts, you can enjoy a state-of-the-art facility with seasoned professionals whose connections with local industry makes your education relevant and provides cutting-edge skills.
Degrees
In this program you can earn the following:
Associate of Applied Science Degree
Transfer Program
Students in the Graphic Design program at PCC are eligible to apply the completed PCC Graphic Design Associates degree toward a Bachelor's degree at Portland State University and enter the program in the junior year. The program is a "Block Transfer" meaning the student must complete the entire PCC Associate of Applied Science Graphic Design Degree in order for their credits to be directly accepted toward a Bachelor's Degree.
A Unique Standard
Graphic design is the art of visual communication. In a profession that combines artistic talent, typography and computer knowledge, graphic designers are challenged every day to communicate using a variety of media. In PCC's Graphic Design program, we offer you the opportunity to acquire the skills you need to enter a highly competitive and rewarding career.
Our class work is designed to simulate industry situations and standards. Compared to similar programs, ours is unique in that it doesn't require a portfolio of artistic material to be accepted. Instead, we require students to complete three core courses in the first term with a "B" grade or better in order to qualify for the program and gain experience in graphic design.
What's Next?
Students must complete the three program prerequisite classes of GD 120, GD 114, and GD 101 with a B or higher before they are given permission to enter the Graphic Design course program sequence beginning Winter of 2015. GD 101 and GD 114 will only be offered Fall term 2014; enrollment is based on priority registration times. Please refer to the PCC Academic Calendar for more information about registration times.
See also:
New Age ls dealer which were then assembled at the Highland Park
Source: www.pcc.edu
Share this Post