Color is critical to any successful design project, yet nailing the ideal color palette for a project is notoriously tough. Learning about color theory is a great way to perfect your use of color in your design work. Reason 1: Most design projects begin by formulating a color palette for the job, reaching into the same finite pot of […]
Beauty and aesthetics have been praised from time immemorial. But little did people know that the most effective, perfectly balanced, and visually compelling creations followed the tid-bits of mathematics.

At least not until 1860, when German physicist and psychologist Gustav Theodor Fechner proposed that a simple ratio, an irrational number defines the balance in nature. […]
Milton Glaser, the graphic designer behind the ubiquitous I heart NY logo, has launched a campaign to raise awareness of climate change. Glaser's It's Not Warming, It's Dying campaign aims to create a greater sense of urgency around climate change, moving away from benign language like "global warming". Read the full article here.
In continuing the spirit of the 2014 World Cup, Portuguese design studio MAAN created this stamp collection, with bold colors and patterns that represent the nations involved. Check out the complete collection here, which also includes a custom logo, label and envelope design.

This is a great article to inspire you to think more outside the box to not only grab a foothold on a new emerging brand, but to reduce your footprint on this planet. I think all these companies deserve recognition big time for their creativity and conscience responsibility to do business better. Read the article […]
This short documentary celebrates one of America's great graphic designers, Milton Glaser. His entire career is revisited, from the 'I love New York' campaign to New York Magazine, you get the full picture. It's pretty fascinating listening to him talk about graphic design and the responsibility you have as a visual communicator. Pretty fascinating. Director: […]
Pantone LLC, an X-Rite company and the global authority on color and provider of professional color standards for the design industries, today announced PANTONE® 17-5641 Emerald, a lively, radiant, lush green, as the Color of the Year for 2013. Emerald, a vivid, verdant green, enhances our sense of well-being further by inspiring insight, as well […]




Source: www.sundesignstudios.com
RELATED VIDEO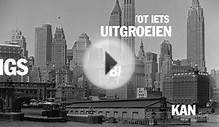 Graphic Design Agency Studio Hudson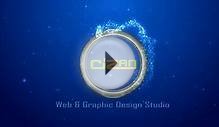 Cizan Web & Graphic Design Studio PROMO +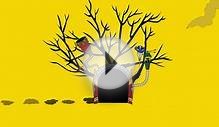 Motion graphic design studio 30th graduation
Share this Post